12.17.2010
The legends, the leaders, the mentors, and the ones we look up to.



Directed and shot by Arbie Won & our own Kevin Vea (DJ Umph!) for CornerEye Filmz.
Edited by Cedric Cordero and Arbie Won.
We'll be performing a set for the Team Manila Christmas Party! Free beer! Come down!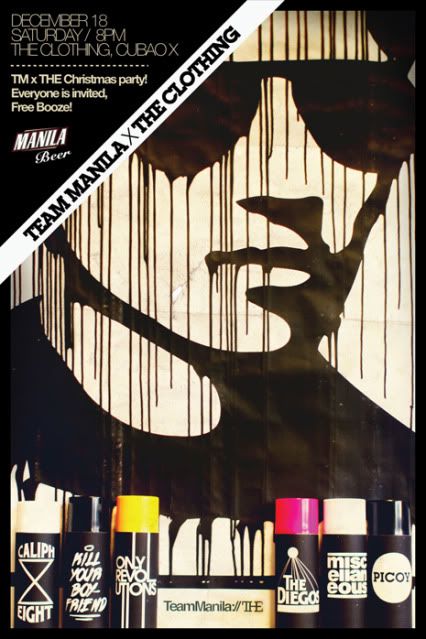 via
Daily Grind
.
Get this bumping in your stocking! Click the image (to DL and peep out the tracklist).
Or get it
here
.
Have a mighty merry christmas!
12.05.2010
12.05.10
* Dtech on deck, Umph on MPC. Photo by Tibbz.
So here we are on a lazy Sunday night in December.
MISC is finally complete, and we're up and at it once again.
Dtech, C-Lo, and myself are all back from our foreign visits.
Umph and Tibbz are good to go after wrapping up their own things-to-do.
Now the proverbial ball will roll. Gigs and album release are lined up.
And we're starting it off with a special set tomorrow night for a tattoo-music-themed show for Studio23, to be filmed at Kerplunk Studios in Makati.
After which, we jet straight to
Vice Ink
at The Collective, where one of us will have to be inked up on camera. Who exactly? We'll settle that when we're there :)
Anyway, hope ya'll catch the show when it airs! Salamat.
- Switch