A 6-piece live hiphop act from Manila, under LockedDown Entertainment.
DELPHI
D'TECHNICIAN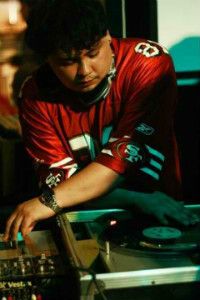 SWITCH
TIBBZ
UMPH
MISCELLANEOUS
The Mighty Hip-Hop Crew
"...although most people would associate hip-hop with simply rapping and having hot chicks in the background of their music videos, a few heads strive to build a resurgence and revive how hip-hop should be perceived and approached. And some of these heads in particular gravitated towards each other, and organically brought about the live hip-hop group, Miscellaneous"
The Mighty Miscellaneous has been around since 2000, but its present day line-up has been making music, gigging, and head-bobbin together since 2003. The group is comprised of Producers Tibbz and DJ Umph pushing buttons on the MPC's, DJ D'Tech on the wheels of steel cutting it up, and the deep lyrical flip-flopped skills of Delphi and Switch on the microphones. The sound of the group can be typecast as a throwback to 90's Hip-Hop with a dash of funk, jazz and a certain live vibe. The music can be laid back and laced with jazzy overtones, with the flows melodic and inspired; or sometimes the beats can be hard and raw, with words meant for mental battle.