Whip out the wishlist and get your fingers dusty. It's that time...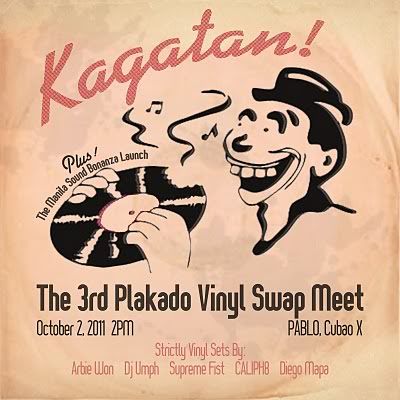 Manila's only quarterly gathering for vinyl heads and music lovers. Trade, buy and sell on Oct 9, 2011. Sunday afternoon vibe! All-vinyl sets from Arbie Won, Caliph8, Supreme Fist, Diego Mapa and our very own DJs Umph and D'Tech!
via
THE BEATRAVELER
.
view
FACEBOOK INVITE
(also for interested sellers).