On his last day in Manila, the legendary
Grandfather of Hiphop
just wanted to go to
Tondo
(click that if you're unfamiliar) where he was happy just walking around the streets and trying to local fare of sugarcane.
I don't want to go to the rich places. I want to go where the real people are.
- Bambaataa
Photos courtesy of DJ Arbie Won. Full album
HERE
.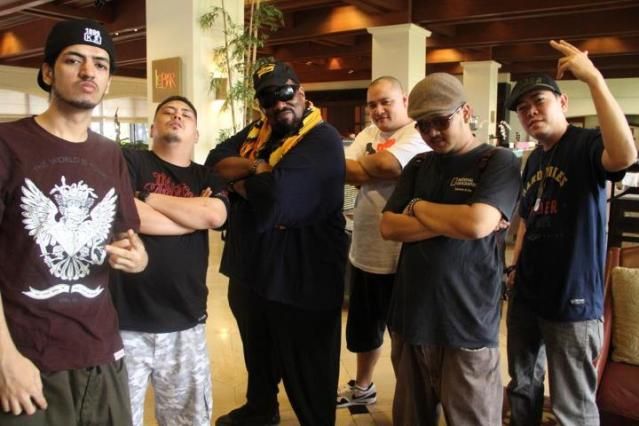 From L-R: Tempes (Wika), DJ D'Tech (Miscellaneous), Afrika Bambaataa, DJ Umph (Miscellaneous), Pasta Groove, DJ Arbie Won
Bambaataa walking the streets of Tondo
ZULU NATION!