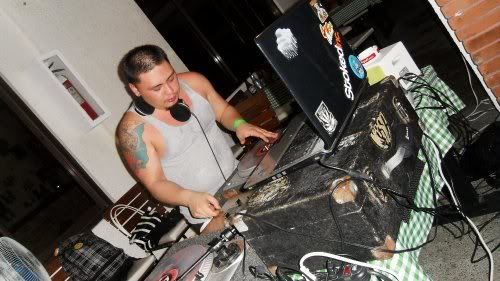 Just a short shout-out to our very own, DJ Dtech who celebrated his 27th yesterday, over a weekend wakeboarding roadtrip and gig at Lago de Oro for Stoked Inc.
C-lo, Switch, Tibbz, Dtech, Jia, Mitch, Kyla and Eva in full effect.
Nothing but good times with the fam. That's how we do!
But to bring the vibe back to the city, and to continue the celebration...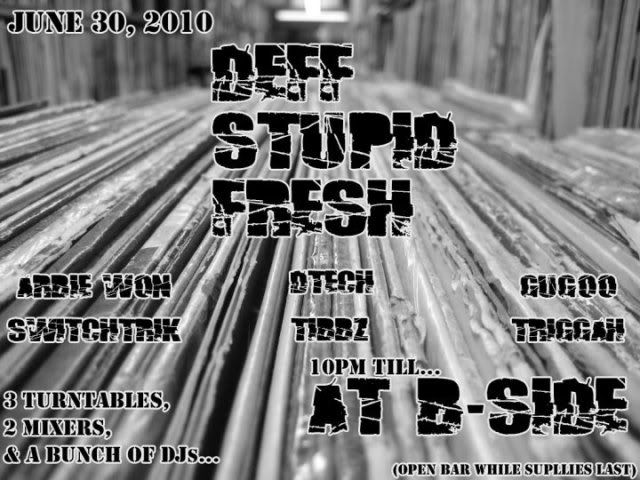 Deff Stupid Fresh!!!
June 30, 2010 (Wed), 9PM
@ B-side, The Collective, Malugay St, Makati
Djs Arbie Won, D'Tech, Gugoo, Switchtrik, Tibbz @ Triggah
Spinnin' on 3 Turntables 2 Mixers and MPC's!
Let's Take It Back To The Basics...
We Bumpin' That Feel Good Hip Hop All Night Long!!!
Open bar from 10 till Supplies Last!!!
No Door Charge!!! Just Good Music...
- Switch