Before we get into today's post, here's a little album update for ya'll:
Just spent a couple of hours in the (newly painted/furnished/arranged) SecondStorySound lab last night with Tibbz to lay down vocals for 3 new songs.
It's always dope how we experiment with different ways to record, even try several "routines" just to change-up the feel and hopefully hit the mark we want. And i think it's always good to keep "takes" at a minimum because if you can't get it in three, then lay it down some other time.
And sometimes...the first turns out to be the best.
Anyway, keep your ears to the ground folks. We hope you love what we're cooking up...
----------------------------------
Now. On to today's topic.
Urbanears is a collective out of Scandinavia, that promotes deep connections to color, form and people while transcending individuality and unifying the sound experience. (taken from their website: http://www.urbanears.com/)
I was particularly amazed at how they showcased their headphones catalog. Not only do the earpieces seem very simple, functional, and with the right touch of funk, but they laid them out in very beautifully art-directed layouts. Check check: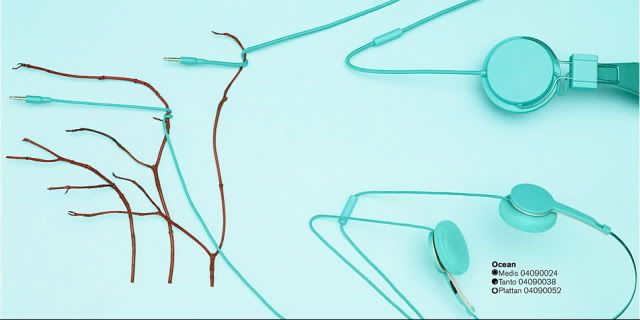 (of course, i have no idea how these sound so i can't comment on performance)
But they are visually dope.
Not like this schizophrenic weather were dealing with.
- Switch.